Chikko Not Coffee - Roasted Chicory 150g
Sale price
€5,49 EUR
Regular price
Unit price
per
Sale
Sold out
Caffeine free
Nice earthy taste
Produced locally
100% Organic
View full details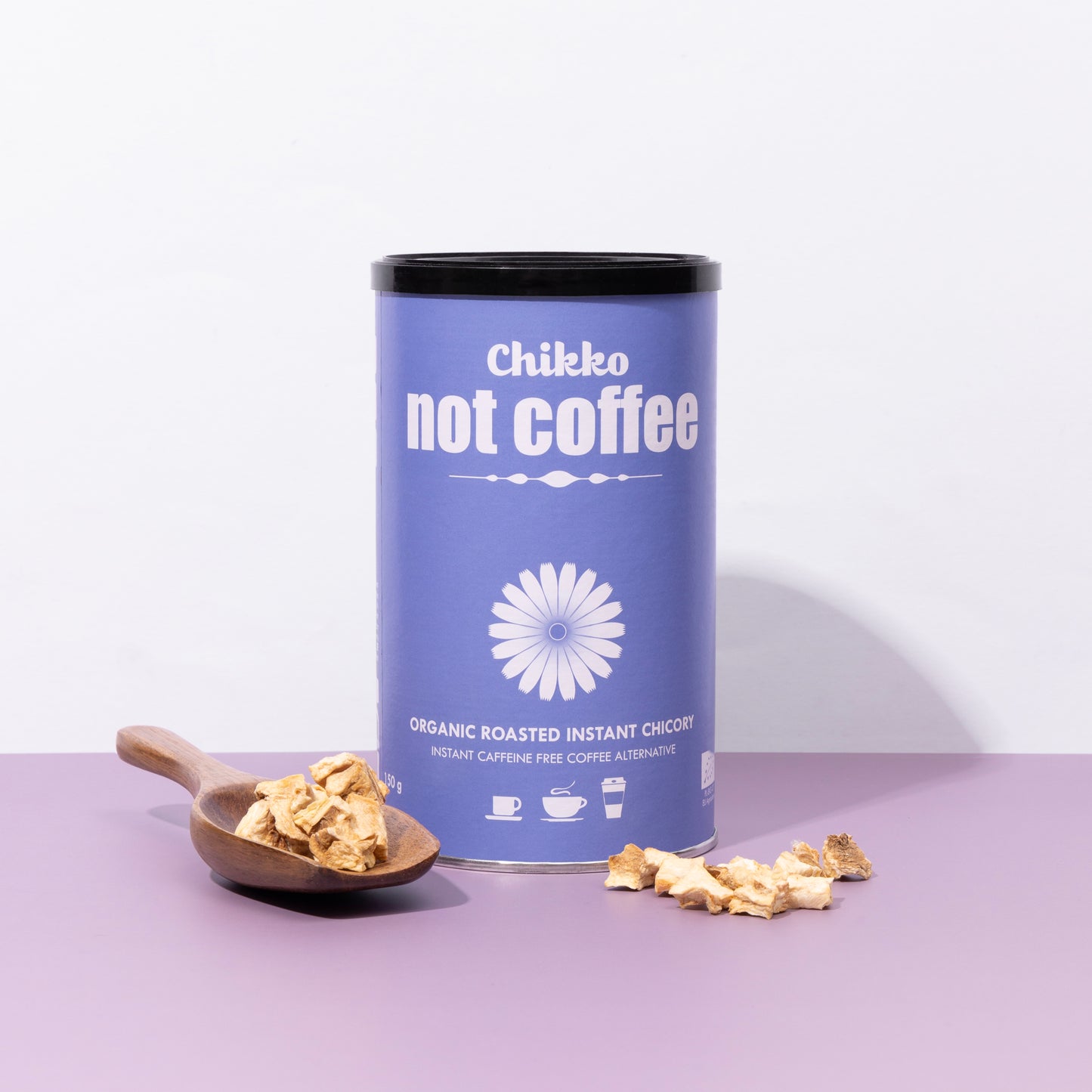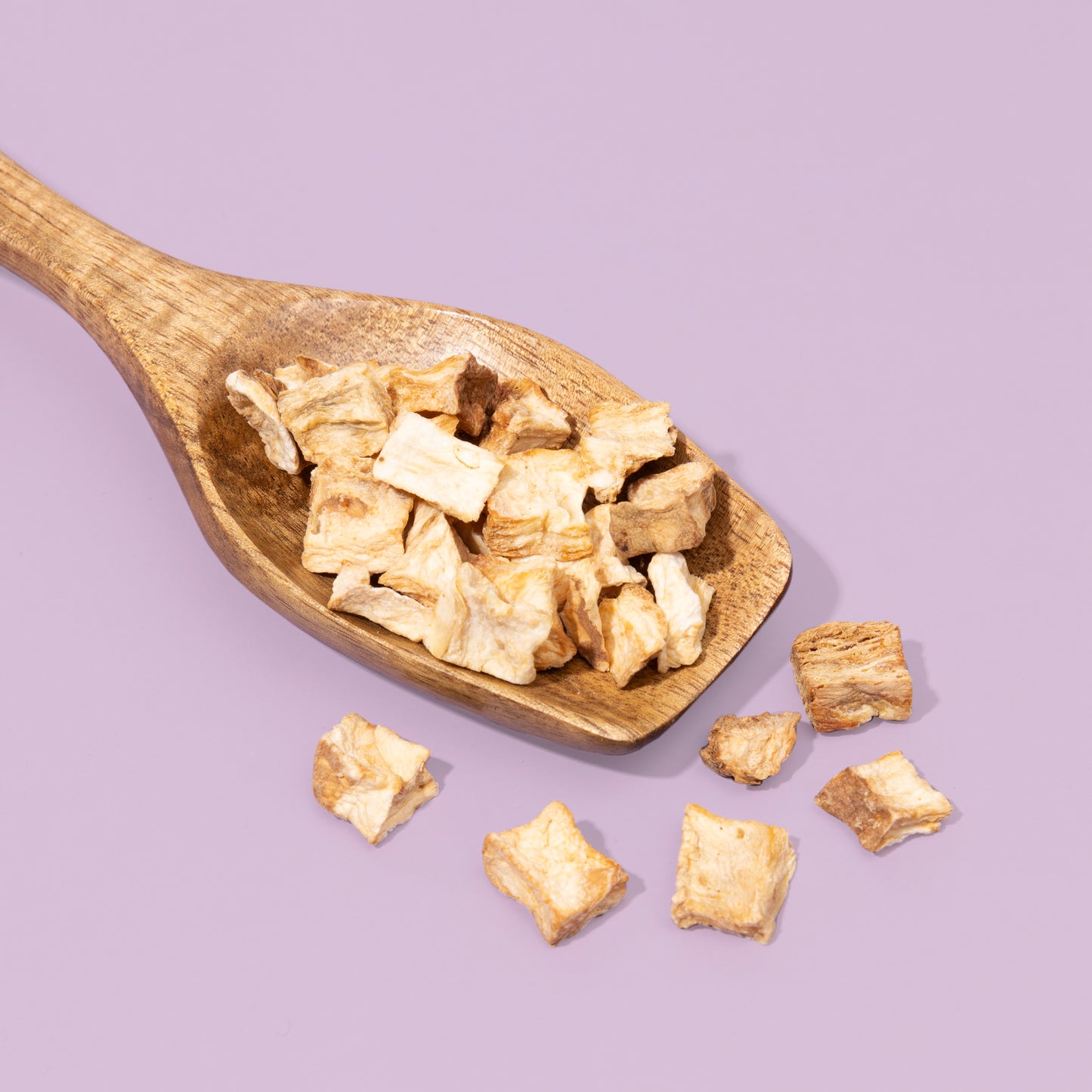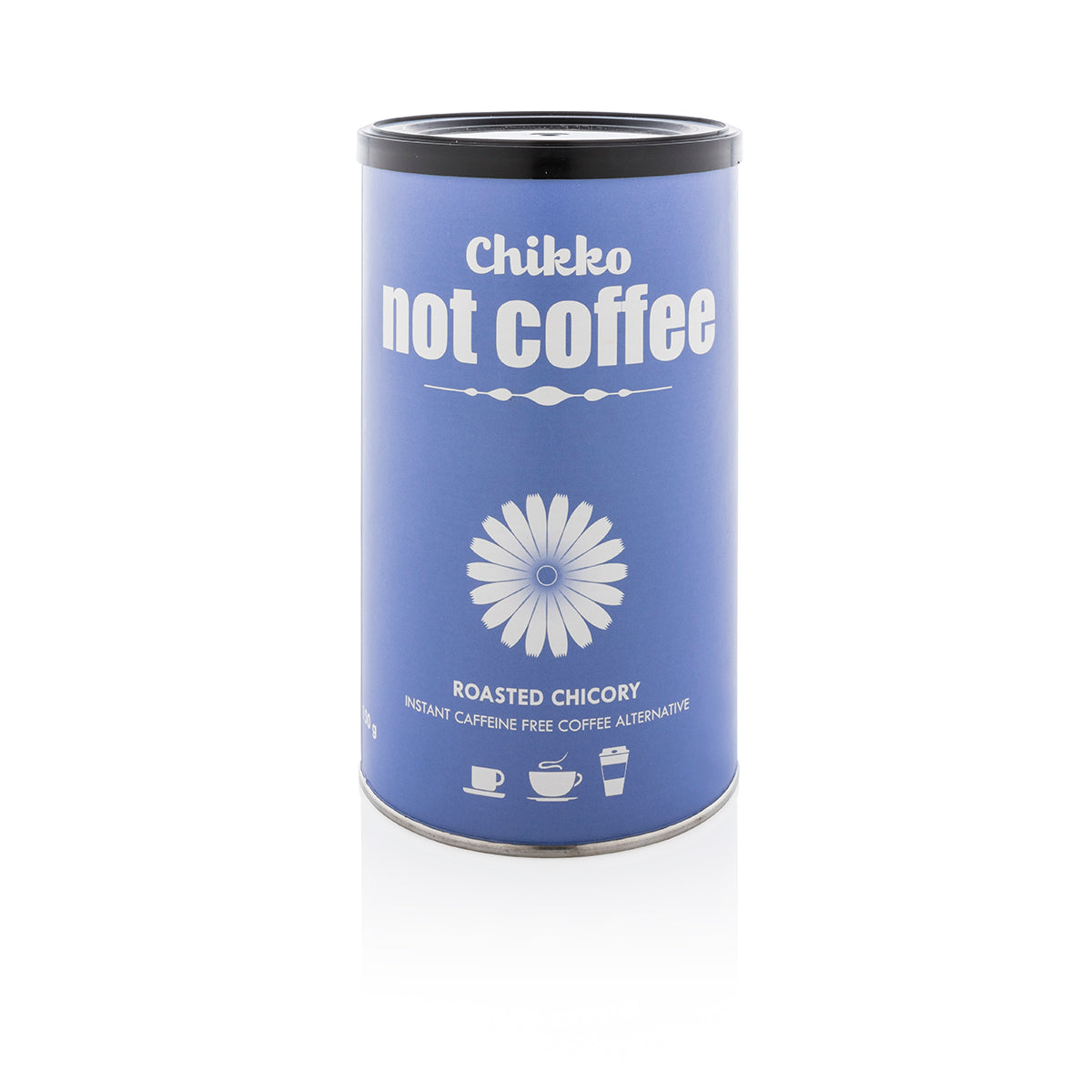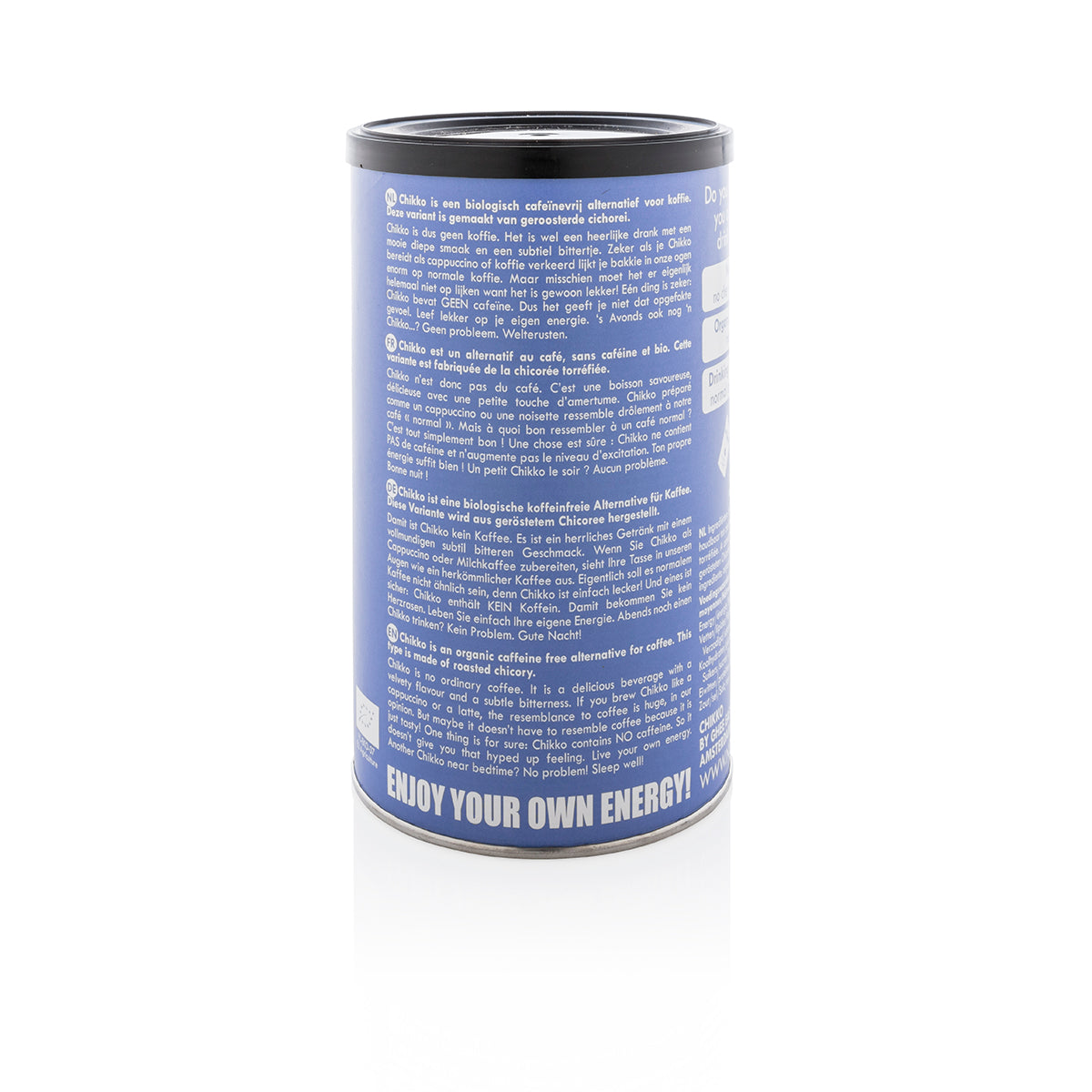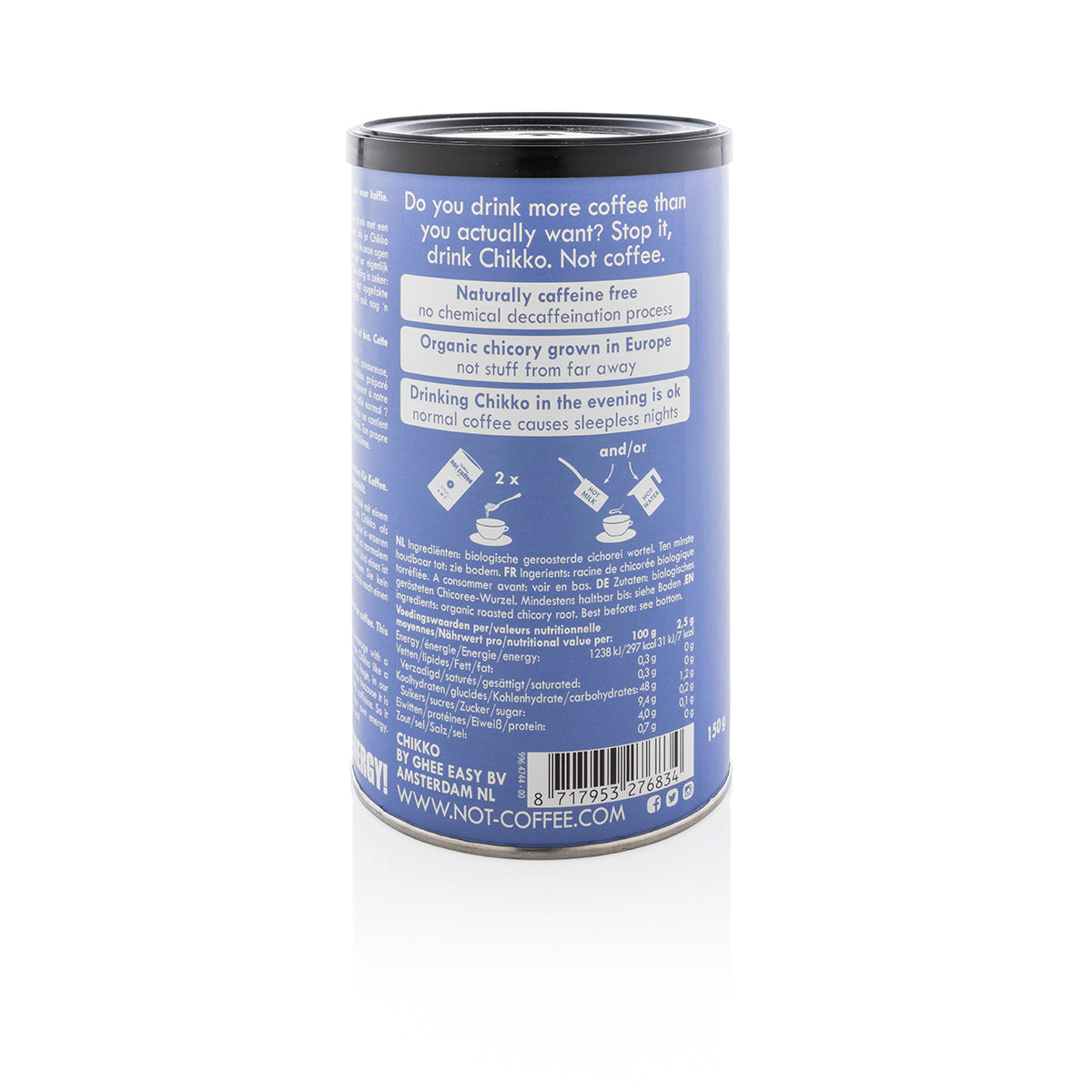 📜 Description
⭐ Reviews
🚚 Shipping & payment
Chikko not coffee is not real coffee. It is a delicious drink with a nice deep flavor and a subtle bitterness. Especially if you prepare Chikko as a cappuccino or latte. Your cup of coffee looks very similar to normal coffee in our eyes. Chikko does NOT contain caffeine . So it doesn't give you that agitated feeling. Live comfortably on your own energy. In the mood for a Chikko in the afternoon…? No problem. Good night.
Usually in the morning I have a delicious mocha smoothie made from dates, stevia, cocoa, frozen banana, some ice cubes and.. Coffee of course. Sometimes I don't feel like the caffeine at all and I just want to start my day nice and quiet, and then chikko is just as tasty in the smoothie!
A little over 23 years ago I stopped drinking coffee and switched completely to different types of (black) tea. in the early days I also used coffee alternatives such as pacha, caro and yannoh. These eventually got boring and I have limited myself to just tea for about ten years.
now I have used a pot of Chikko and plan to continue using this product in addition to my tea. I like the taste of Chikko very spicy.
I'm going to order two more jars today.
And if you order then you naturally want it to be as easy and safe as possible and that your order is delivered as quickly as possible, right? Don't worry, we'll take care of that! We don't do anything else every day actually 😇.
You can pay safely and securely with iDeal, credit card, Paypal or another payment method of your choice.
We ship quickly. An order placed today will be shipped directly with PostNL. This way you often have the order at home by tomorrow.
In short, don't worry, ghee happy! (copyright 2022, DHWM)