Locally produced

No deforestation

Naturally caffeine-free
Order here!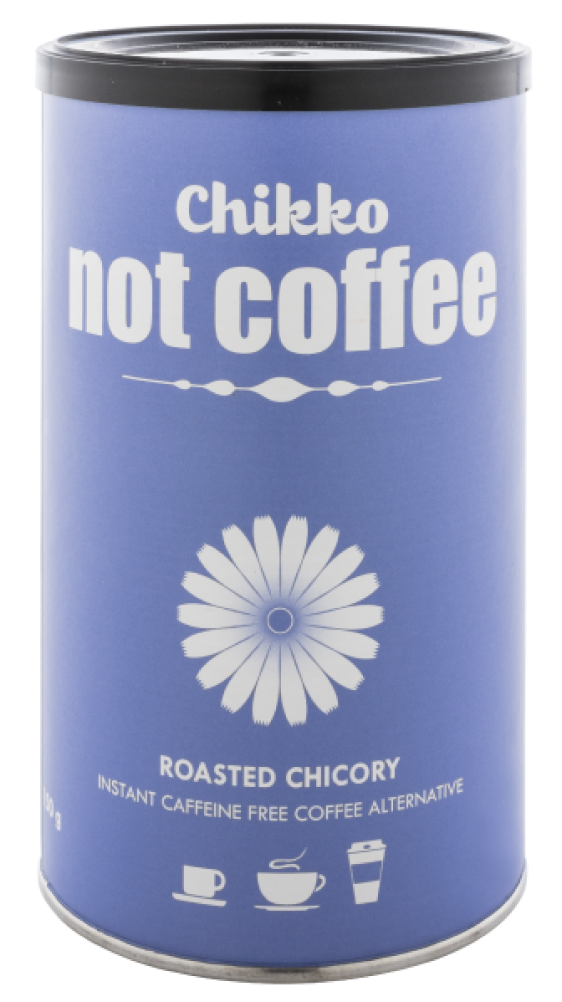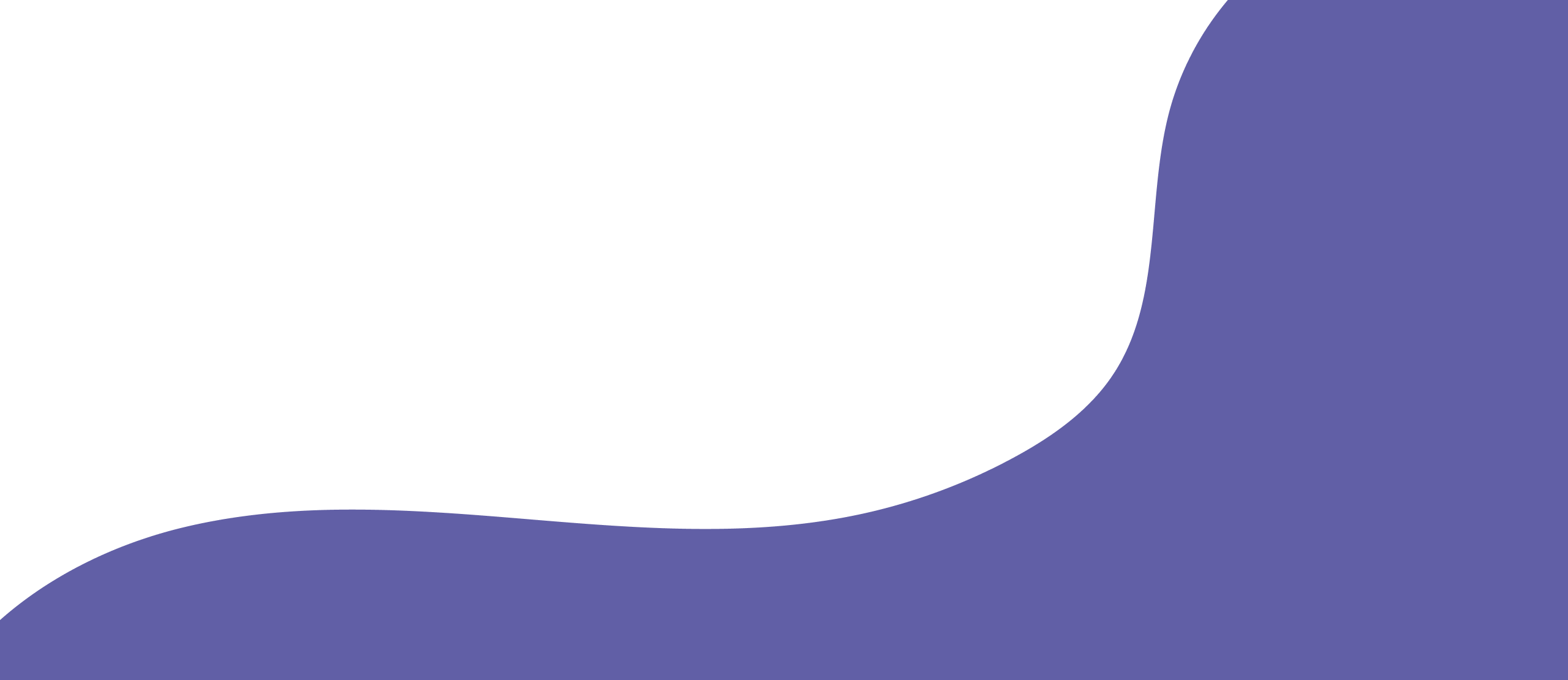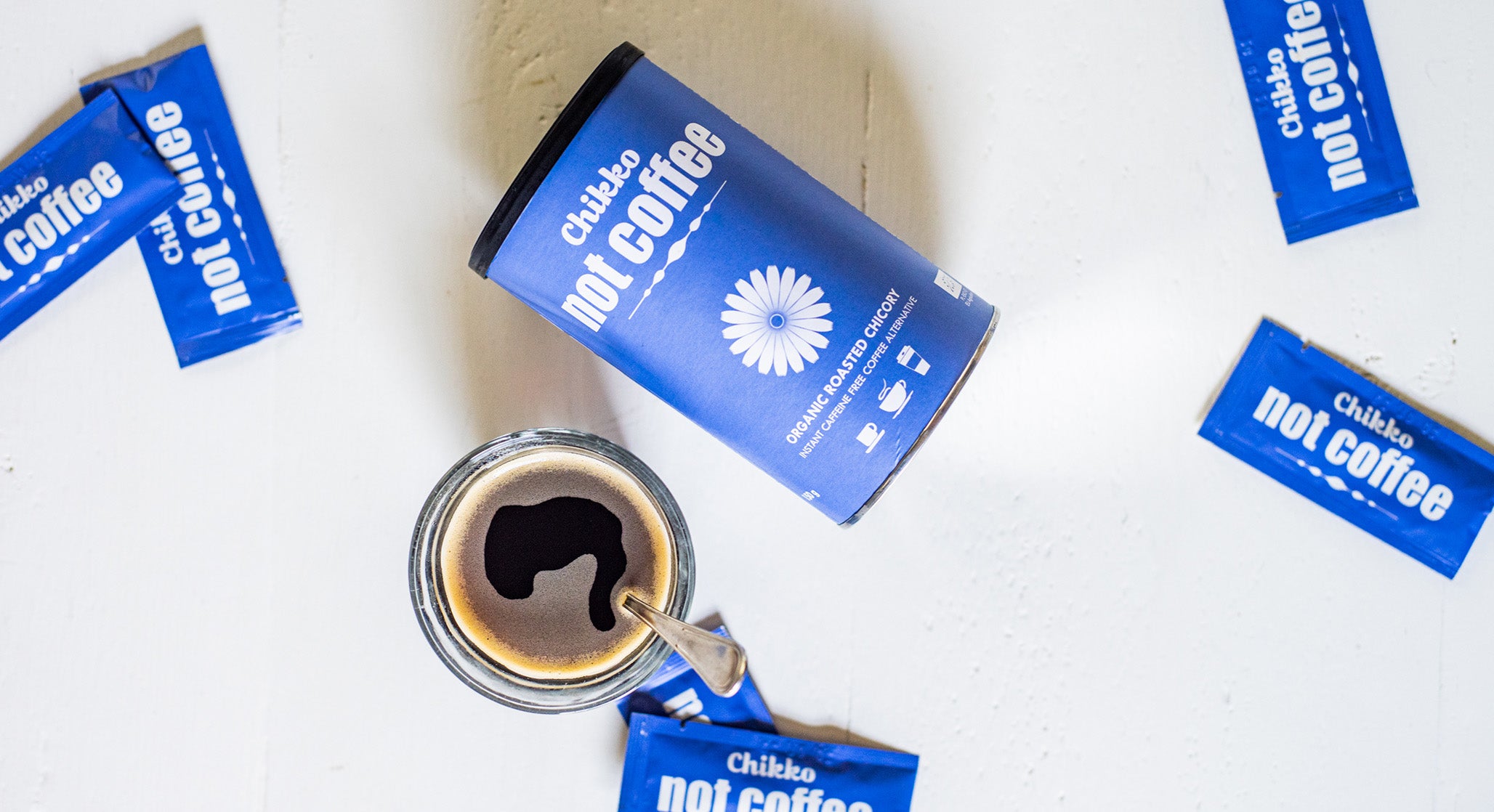 Take it easy
Everyone knows that there is caffeine in coffee and black tea, which is exactly why many people choose them. Caffeine gives you an adrenaline rush that makes you feel energized. Too much coffee can give you the jitters. We don't want that. And we're going to help you change that!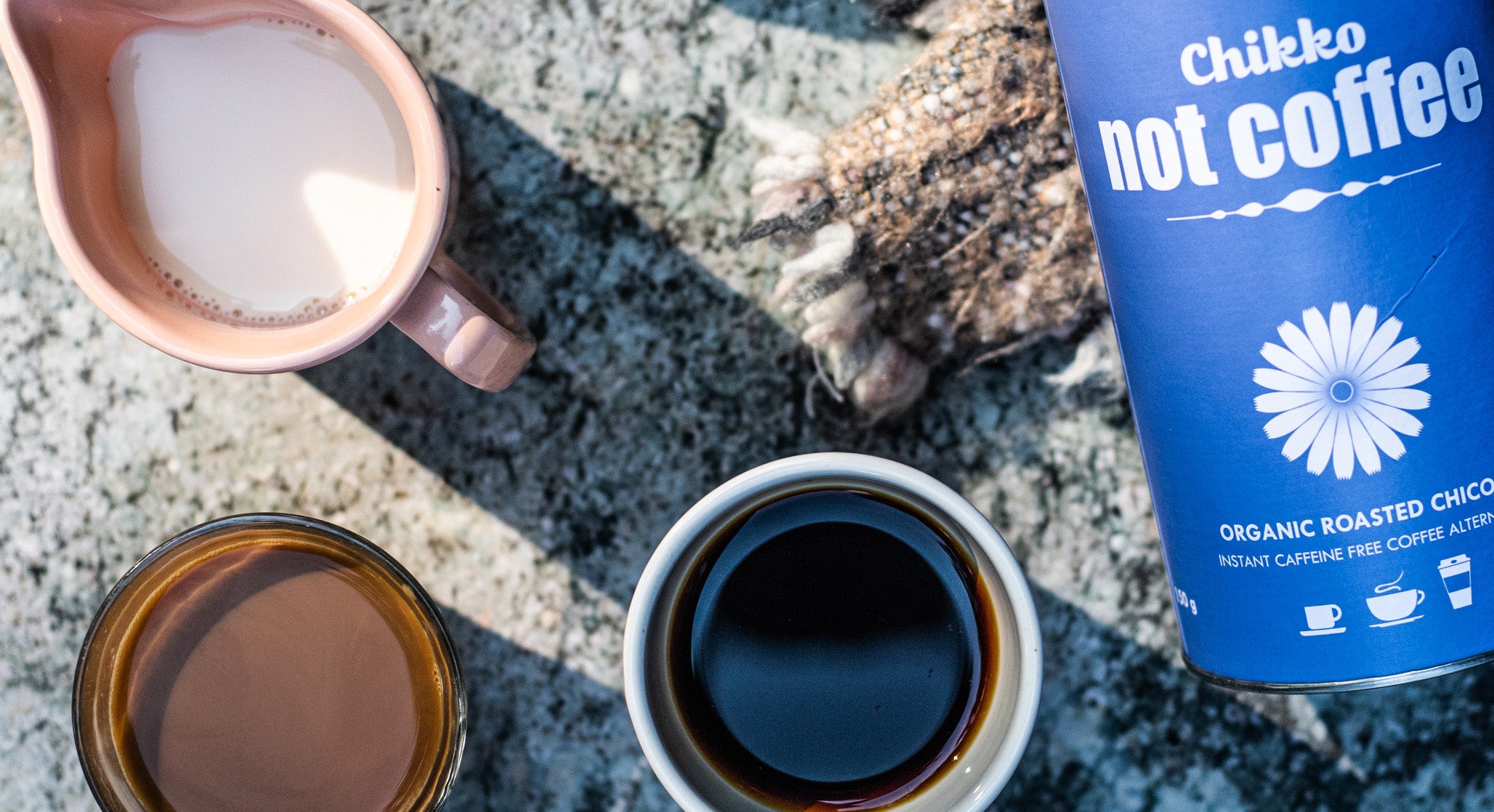 Chikko not coffee
Chikko is not coffee. It is a delicious drink with a wonderfully rich taste and a light bitterness. As far as we are concerned, it is in no way inferior to regular coffee, especially if you prepare Chikko as a cappuccino or milk coffee. But maybe a comparison is not necessary, because Chikko is simply delicious. One thing is certain: Chikko does NOT contain caffeine. So it doesn't have such a hectic effect. Live with your own energy. Another chikko in the evening? No problem. Good night.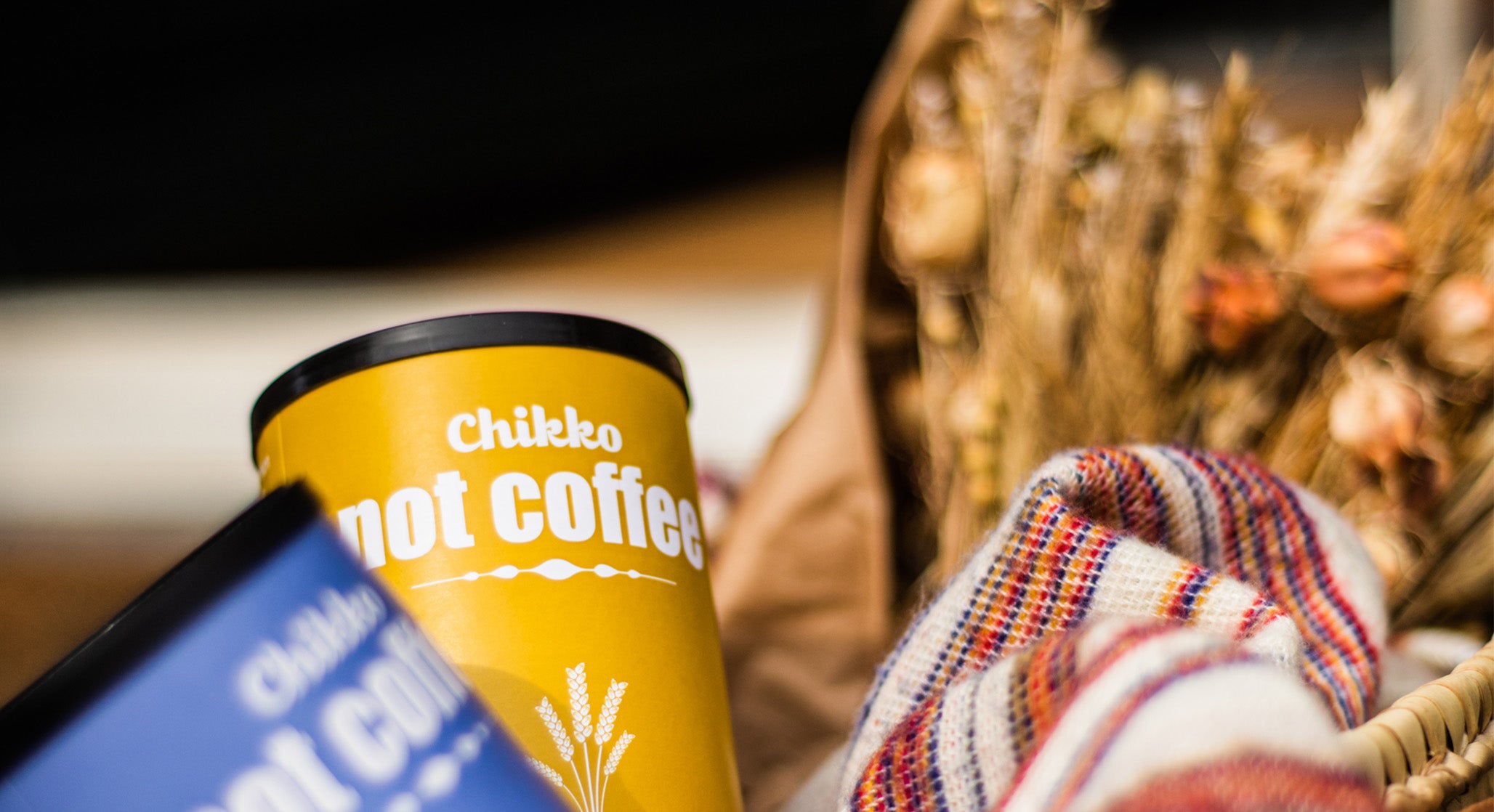 Chicory & Spelt
Chicory Coffee: Enjoy the unique, rich flavor of our roasted chicory coffee. Made to be drunk as a coffee substitute or mixed with coffee, without caffeine. Or go for the Spelt variant, with a mild, nutty taste of roasted spelt. Created as an alternative choice to coffee, with a naturally lower amount of caffeine.
Where to buy
Do you have ideas about which stores should sell Chikko... Or do you own a store or coffee shop yourself?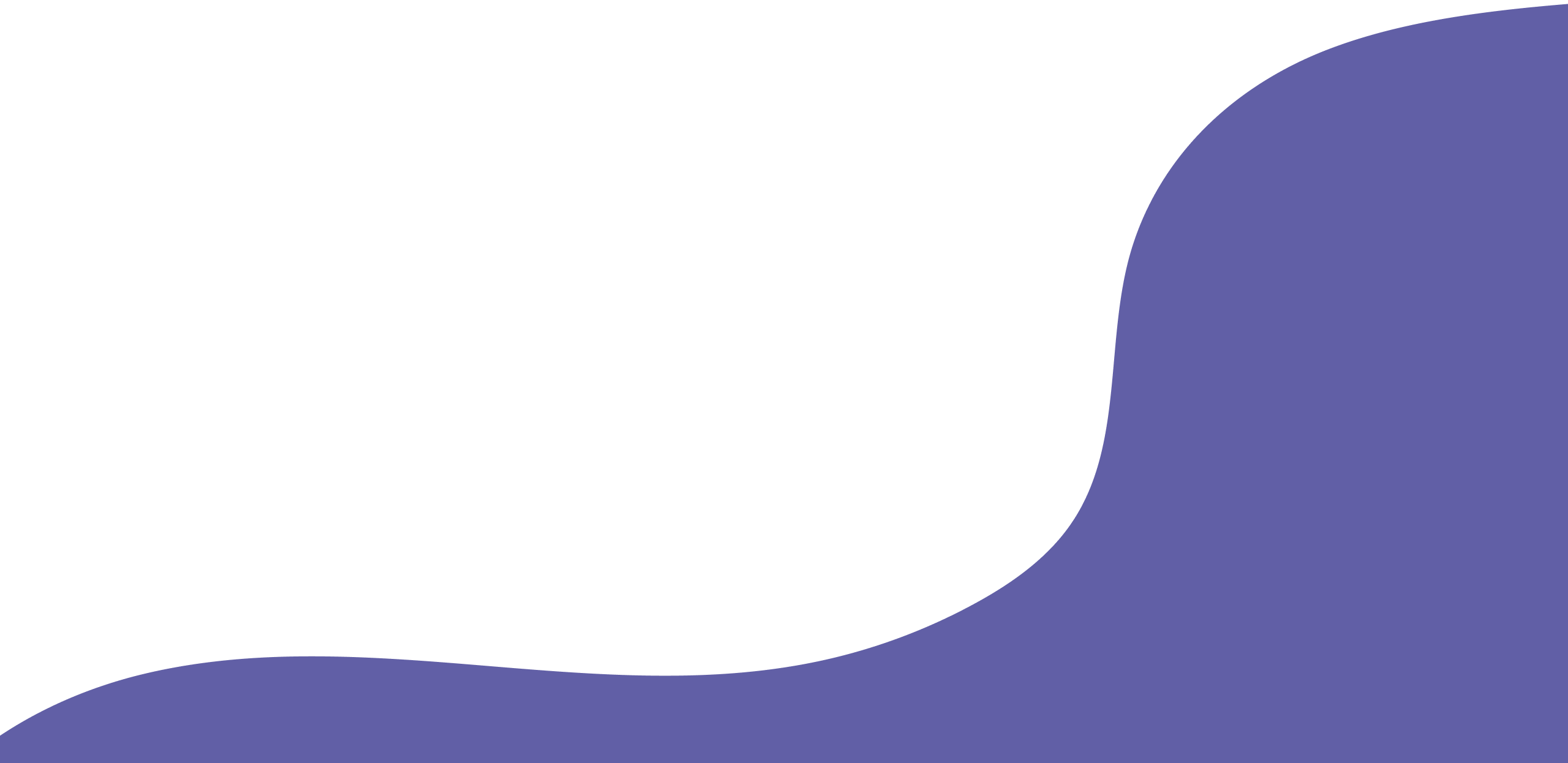 About us

Coffee is nice. And in itself there is not much wrong with being pepped up by a caffeinated drink every now and then. Trust us, we are not coffee haters. But, so much coffee everyday. We think that's crazy. Our answer is Chikko. Not Coffee.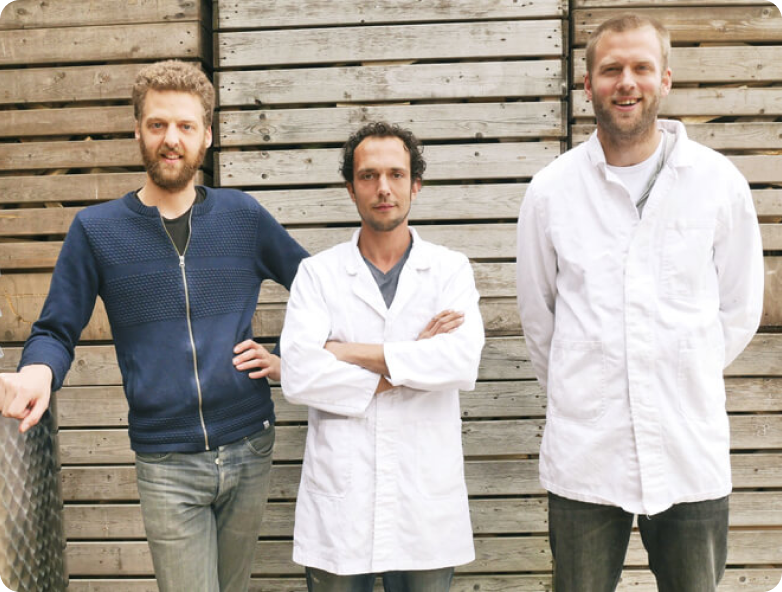 Caffeine free coffee
We are a bunch of friends who believe in living on your own energy. It may sound a bit floaty, but it's very simple. People are busier than ever and therefore need to rest well. We would prefer to sell pots in peace. Rest is just difficult to capture in a jar with a barcode. Our decaffeinated coffee alternative fits in a jar and contributes to rest by helping to prevent agitation. Don't get carried away by caffeine.
See you on our socials #ChikkoNotCoffee